Do you guys have long term contracts?
No! In the world of start-up or struggling businesses, we can't begin to project out what your needs will be in 6,9, or 12 months. Instead, we run everything month to month with no long-term contracts. Through meetings and assessments, we boil down what the most pressing issues are in front of us right now and address those.
What are your requirements for working with a business?
Our list of requirements to partner with a business is quite short and quite simple. 1. You must be growth oriented. 2. You must be willing to have a standing, weekly meeting where we work ON the business, not in it. That's it!
How do I know if I need Garage Starts help?
Just come talk with us! If you've got everything buttoned up and we don't feel like we can provide value and benefit to you and your organization, we'll tell you that. By going through our initial FitTest cycle, we'll be able to quickly hone in on if and where you may need some assistance. From there we can discuss if a partnership makes sense.
What if I don't have an existing business yet?
If you've got an idea but haven't put it into action yet, that's okay! We can help you work out the details, lessen your risk by ensuring the idea has a market, get the structure and organizations in place you'll need to move forward, and help avoid the pitfalls that entrepreneurs often fall in. Worst comes to worst, we tell you the idea is overly risky and advise you not to move forward…which, as much as it may hurt, is better to hear early than find out yourself down the road.
What size business do you typically work with?
Our partners span a wide gap in business size. From an entrepreneur that knows they want to own a business but unsure of what, to start ups selling a physical product, to established service providers struggling to grow, to multi-million dollar organizations unable to break through a ceiling.
What does it cost to partner with Garage Starts?
Each of our partners has it's own very specific, individual set of needs. This makes it impossible for us to have a simple "It costs X amount to work with us" pricing structure. Through our assessment cycle we identify what your specific needs are and create a 90-day plan tailored to you and your organization.
Does our agreement grow/change/alter as my business grows?
Yes – sort of. We know how quickly the needs of a small business can change, and that trying to plan out in any detail what will need to happen in 12 months is nothing more than educated guessing. This is why we use the month-to-month cycle. The individual agreements generally don't change, but working through our cycle allows us to constantly reassess and ensure we're working on the things most pressing to your business.
What industries do you partner with?
We don't exclude helping anyone based off of the industry they're in (minus a few extreme exceptions). We've partnered with business in many industries, from sawmills to architectural firms to food production companies to web design and marketing. While each industry carries it's own nuances, business is business, and we know business!
Can you help me with brick and mortar or is this entirely online? Services vs. products?
We have successful partners in both the services and products sectors as well as brick and mortar or online businesses.
What should I do if I have questions about your products & services that are not on this list?
Whether you've got questions about what we do, what we don't do, or think you know exactly what you need and are ready to get started, our first step is always to get together for a FitCheck meeting.
What is your service area? Can you help me if I am out of state?
We love to get together face-to-face as often as possible, but can work with anyone, no matter their location.
Do I have to pay for an estimate?
No. We are happy to bring the value of the first few conversations without any cost to you.
Do I have to sign a long-term contract?
No! In the world of start-up or struggling businesses, we can't begin to project out what your needs will be in 6,9, or 12 months. Instead, we run everything on month-to-month contract cycles. Through meetings and assessments, we boil down what the most pressing issues are in front of us right now and address those. Then, in the next cycle, we do it again.
Do you provide references?
Absolutely.
Is there anything I need to do BEFORE buying your product/signing up?
No, come as you are and we'll walk through the process together of nailing down where you sit today, where you need to be, and how to get there.
What kind of response time should I expect for your product/service?
That depends entirely on what it is that we're doing with you, which is different for everyone. Generally, we're able to move to a lighter, maintenance partnership within 12-18 months.
What are your hours of operation?
Understanding the often overloaded schedule of an entrepreneur, we will flex our hours to meet the needs of our partners.
Don't see your question here?
Just ask us! Give us a call and we'll see how we can help.
Garage Starts jumped into my business and guided multiple departments through "Boots On The Ground" labor. We now have tight processes around operations, sales, marketing, and logistics and are continuing to grow through multiple channels.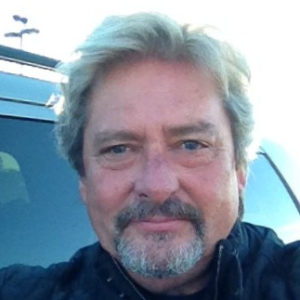 Bruce Bacon - Ruth's Vegetarian Gourmet

Garage Starts helped guide our decision making on a new General Manager hire for the business. They also assisted in implementing a system to ensure the new employee was trained properly in order to run the day to day operations of Lou's.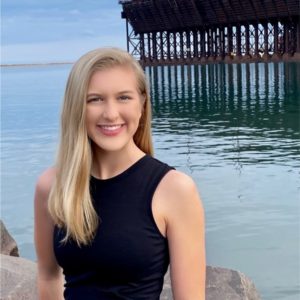 Ashleigh Swanson - Lou's Fish House

Garage Starts coaches me in a weekly meeting, helping guide me through financial decisions and determining long term strategies in order to grow my business and ensuring that I don't have to do everything on my own.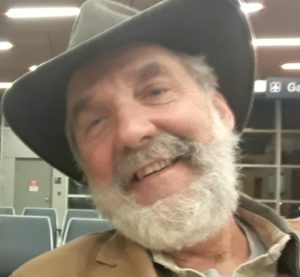 Greg Hull - Hull's Sawmill

Get Started In 3 Simple Steps
Our straight forward process allows you to understand and address the issues holding your business back.
We analyze and assess your business to find the biggest areas for improvement.
We work closely with you to develop a plan to help grow your business.
Break through the ceiling as your business grows.
Ready to grow the business of your dreams?
Let's Talk.
In The Meantime, See Where Your Business Stands